Infographic: Deploy AI to Free Up Staff Time
for Enhanced Patient Support



Work Smarter, Not Harder!
Add AI to your business to increase efficiency and decrease staff burnout.
Amidst a healthcare staffing crisis fueled by shortages and burnout, the allocation of resources has become stretched thin. To alleviate this burden, an AI virtual assistant named Iris steps in to tackle patient inquiries and accomplish basic support tasks, effectively deflecting calls. By granting your personnel additional time to concentrate on pressing matters, your team can enhance their effectiveness in their respective roles, thereby crucially contributing to job satisfaction.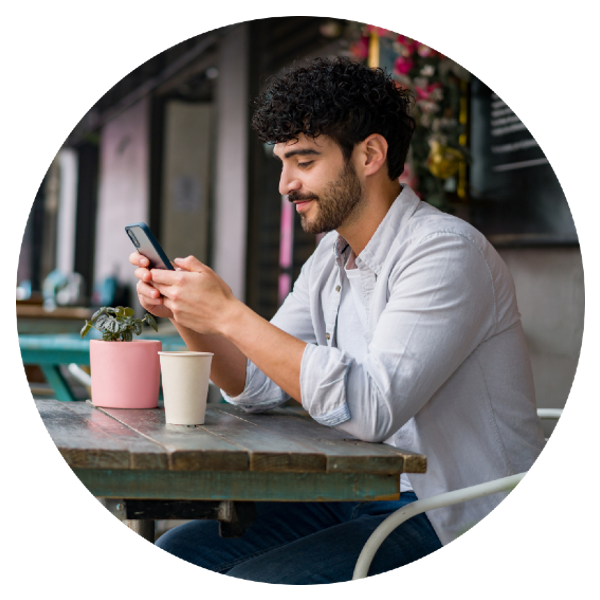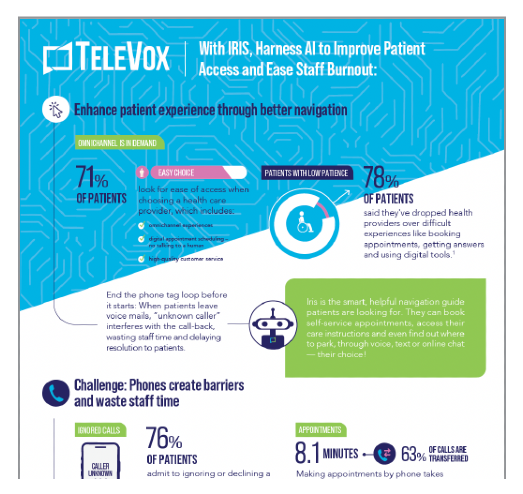 The numbers speak for themselves.
Burnout is a significant issue in the medical field, with 84% of nurses and 62% of physicians reporting feelings of burnout. Staggering numbers like these shed light on the urgent need for prioritizing the well-being of healthcare professionals and where technology can help.
Discover more thought-provoking insights and data-driven visuals in our infographic, shedding light on the challenges faced by healthcare workers and where AI can help.
Fill Out the Form Below to Download the Infographic!